About Standard Heating & Air Conditioning Company
In business for 75 years, Standard Heating & Air Conditioning Company has experienced a multitude of changes in the heating and cooling industry, from the advent of air conditioning to the use of generators and more. We have met each new challenge with excitement and forward-thinking practices, exceeding expectations and allowing us a deeper understanding of our trade. We've had time to build a reputation of excellence and trust in the area, and we can't wait to do more for you!
About the Owner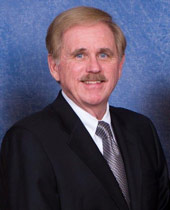 Tom Kime
Tom Kime is a dedicated family man and a businessman. He has been happily married to his wife, Chris, for the last 42 years and has three children and six wonderful grandchildren. After graduating from Auburn University with a degree in Electrical Engineering he began his career in the heating and air conditioning field calling on HVAC dealers. In 1977, he returned to his hometown of Birmingham and joined Standard Heating & Air Conditioning Company as a salesman working with homeowners, business owners, architects, and contractors to provide comfortable and efficient heating and cooling systems for homes and businesses.
Today he is the owner of the 75 year-old business which is a Carrier Factory Authorized Dealer and an authorized dealer of Dr. Energy Saver. He is a long-time board member of the Better Business Bureau and of the Subcontractors Association of Alabama. In 2012, he was awarded the prestigious Carrier Dealer Hall of Fame Award. After all these years, he still gets excited about all the technological advancements made in the industry in recent years and is looking forward to many more to come.
Standard Heating & Air Conditioning Company specializes in HVAC repair, replacement and installation, as well as plumbing services. We also offer insulation for homeowners. We work with businesses for some projects as well! Our technicians are trained in our traditional standards while also keeping up to date with all modern practices, giving you an experience unlike any other. And as member of the Dr. Energy Saver dealer network, we are exploring even more ways to save you money by reducing your energy bills. We've been around long enough to know how a customer should be treated – and we're here to make you happier at home.
Our Motto and Mission
Here at Standard Heating & Air Conditioning Company, 'We Set the Standard' for quality HVAC repairs and installations and dedication to our customers. Our mission is to provide our customers excellent service and comfort using knowledgeable employees, top-quality workmanship, reliability, integrity, and great value at a fair price. In order to provide this service, we must have the highest level of employees who care about the company, each other, and most importantly, our customers. We strive to provide stability, opportunity, and compensation to ensure that our employees enjoy their daily work, and feel appreciated. And we pass on the benefits of a happy, motivated work force on to you! To learn more about Standard Heating & Air Conditioning Company, be sure to check out our Angie's List and Yellow Pages listings.
Giving Back
We believe in giving back to the community and country we're proud to be a part of. Every year we donate to United Way to help local families get back on their feet. We also sponsor local little league teams for our employees to let our kids stay active! Most recently, we participated in the Ice Bucket Challenge and donated to ALS in the hopes that some cure might be found for this disease. We are extremely thankful for the opportunities we have to give back to the area we've loved for the past 75 years.
Our Awards and Accreditations
Standard Heating & Air Conditioning Company has been honored with many memberships and awards over the years, attesting to our high standards of service and customer care. We have been accredited with an A+ rating from the Better Business Bureau since 1963, and we have received the Angie's List Super Service Award for the past five consecutive years. We are a Carrier Factory Authorized dealer, and have been named Energy and Healthy Air Experts through Carrier as well. We were named the Carrier President's Award Winner in 2011 and 2013, and in 2012 we were the Carrier Hall of Fame Winner. We are certified through the BPI and NATE, and we are members of the ACCA and several local Chambers of Commerce.
We owe our success and recognition to the long years of work we have put into the industry and our ability to tackle each new project with understanding and innovation, and we are very grateful for the partners and awards we have acquired!
To learn more about the services and team here at Standard Heating & Air Conditioning Company, give us a call or fill out our online contact form. We service homes and businesses in Greater Birmingham, AL including Birmingham, Mountain Brook , Homewood, Vestavia Hills, Vestavia, Gardendale, Hoover, Trussville, Hueytown, Chelsea, as well as the neighborhoods of Greystone, Shoal Creek, Meadowbrook, Liberty Park, and Brook Highland.